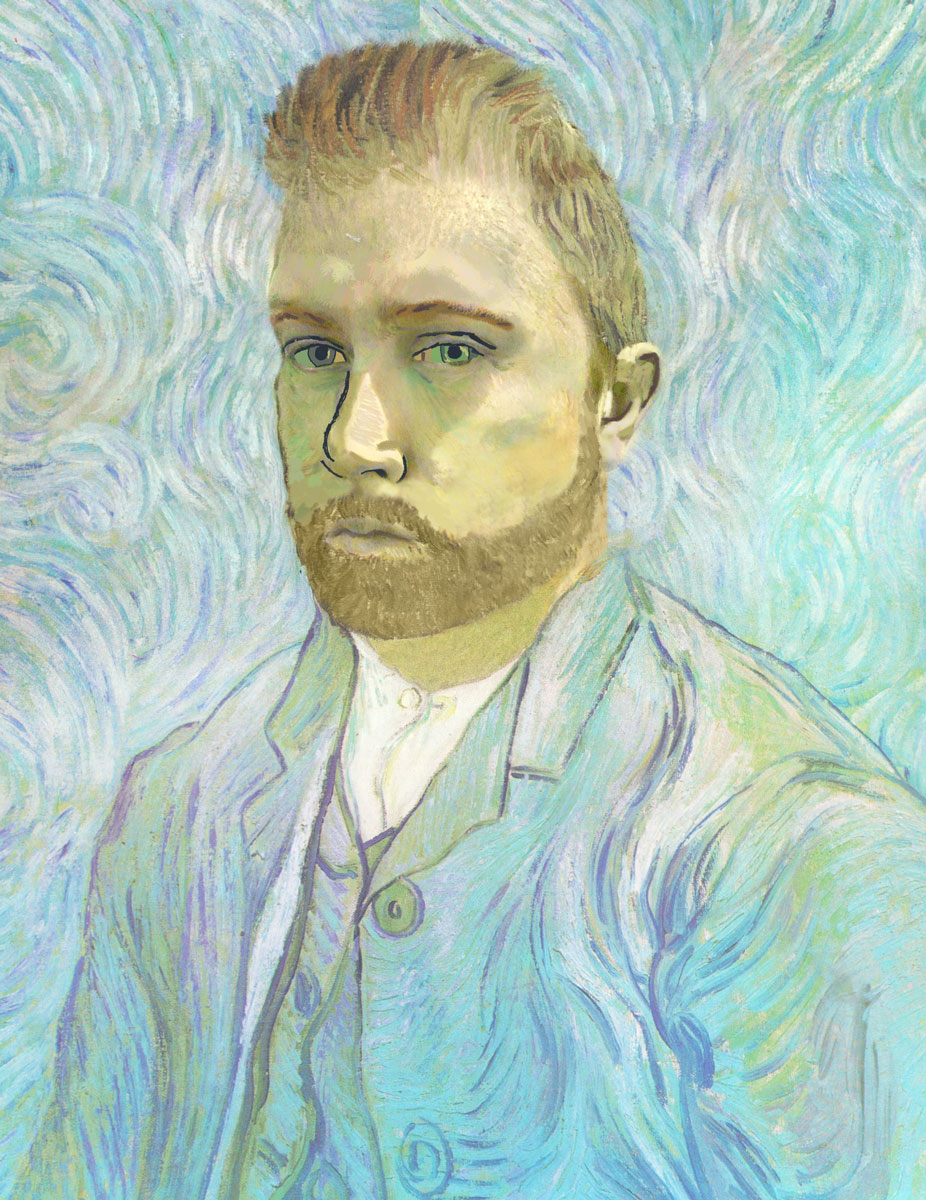 Self-Portrait in the style of "Self Portrait, 1889" by Vincent Van Gogh, 2019
Photoshop, Original Painting by Van Gogh
Adam Grey
is a multi-disciplinary designer and artist in Cincinnati, OH.
Throughout my childhood, I was obsessed with capturing the beauty in everything. To assist, my grandmother would give me drawing lessons, and together, we'd spend countless hours sketching the flowers in her garden. Like those beautiful plants, my passion for art quickly grew and blossomed. As my skills improved, I became interested in sharing my work online. I started dabbling with graphic and web design, and soon I fell in love with Adobe Photoshop and Illustrator.
In the past five years, as a Senior Designer at Affinitiv, I've harnessed my early experiences to craft email and direct mail for big automotive brands such as Kia, Chrysler, and Mitsubishi. In my spare time, I keep the artistry alive with my online shop, selling originally-designed pins, prints, and other colorful creations. You may have even spotted me vending at local trade shows.
I strongly believe that digital design and fine art are not mutually exclusive. Ever since my early days in the garden, I've known that even the most drab information can become intuitive and engaging — you just need someone who can capture the beauty in everything.
Quick Fun Facts
Contact
Interested in working together? Fill out the contact form and I'll get back to you as soon as I can.